Piastri says maiden Q3 in Jeddah 'wasn't expected' as Norris shoulders blame for Q1 barrier strike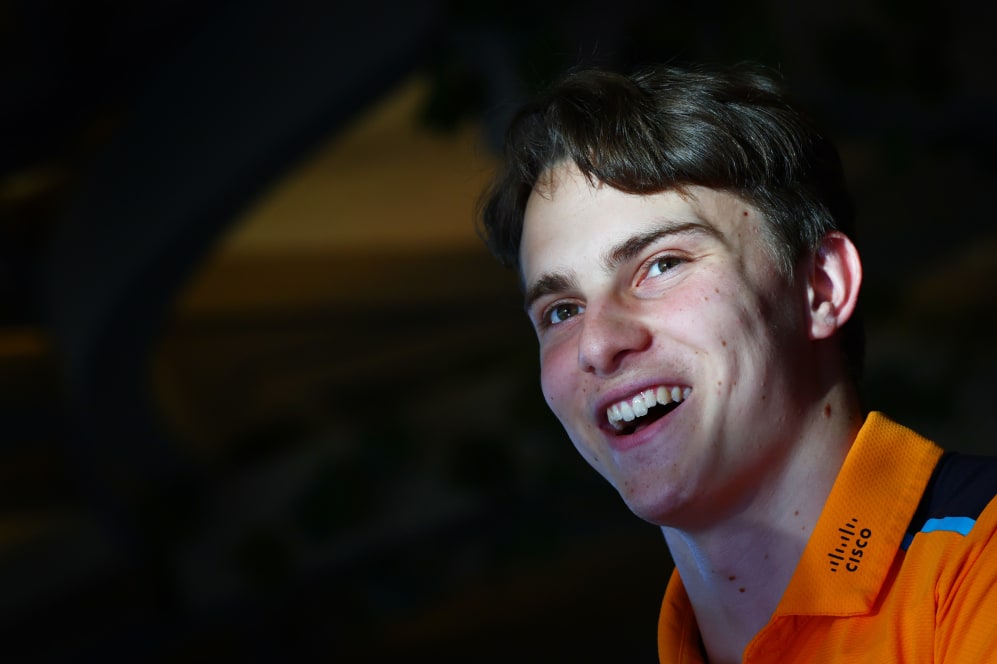 Oscar Piastri says qualifying ninth for the Saudi Arabian Grand Prix was better than he had expected coming into the weekend – as team mate Lando Norris admitted to letting his team down after hitting the barrier and getting knocked out in Q1.
Piastri showed good form on Saturday evening in Jeddah to make it into Q3 for the first time in his career, and after going for two laps in the final segment, he ended up ninth on the timesheets – within a second of pole-sitter Sergio Perez.
READ MORE: Perez storms to pole for Saudi Arabian GP as Verstappen suffers dramatic Q2 exit
With Charles Leclerc set to take a 10-place grid penalty for Sunday's race, Piastri will line up in eighth, on the fourth row of the grid alongside seven-time world champion and former McLaren driver Lewis Hamilton much to the Australian racer's delight.
"It felt good," said Piastri. "I think we were in a pretty good spot in FP3 with the balance and it transferred to qualifying as well, which was nice. So, feeling a bit better than yesterday.
"Also, I'm just getting more confidence with the car as well and just getting back up to speed around Jeddah. All felt good, put in some good laps and here we are in the top 10."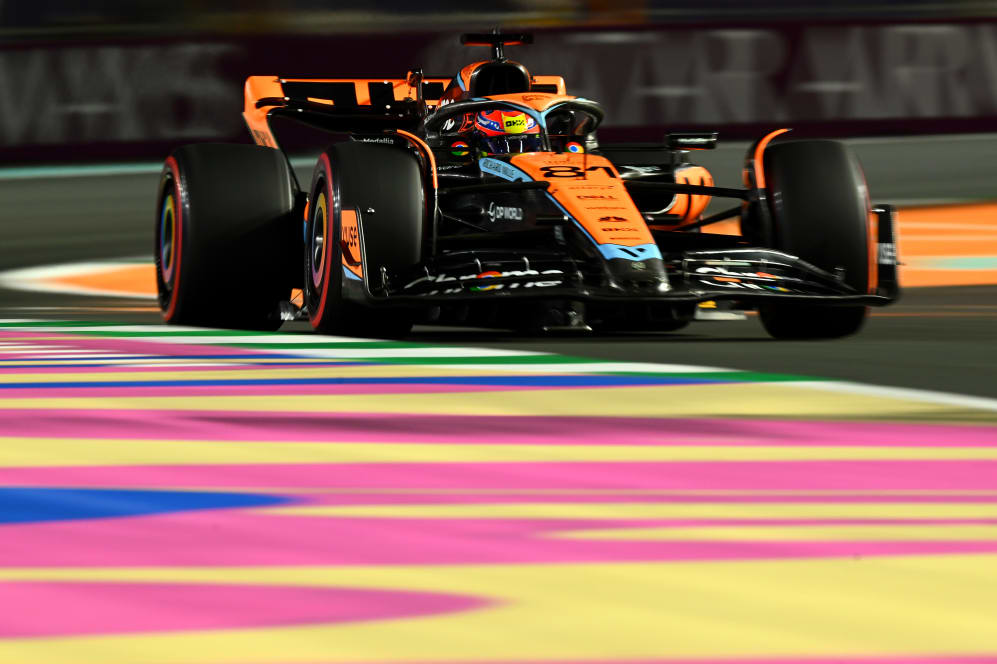 With his first venture into Q3 in the bag, Piastri could be on for his first points in F1 come Sunday's race. And when asked about the possibility of a top-10 finish, he replied: "[Points] are definitely on offer. It will be tricky. I think this result probably wasn't that expected to be completely honest. But we will try our best.
READ MORE: Jeddah pole-sitter Perez hoping to keep 'lion' Alonso at bay as he predicts how much Verstappen can recover from P15
"Our race pace we thought was actually better than our quali pace yesterday. We will see if that is true tomorrow. But we will try our best."
He added: "Obviously, our straight-line speed is not exactly our strength so we will see how that goes, but confident to try and fight for the points."
On the other side of the McLaren garage, Piastri's team mate Norris's qualifying came to an early end after the Briton made what he called a "silly mistake" by hitting the barrier at the penultimate corner, leaving him starting in P19 for Sunday's race.
"It was a silly mistake I should not make, to be honest with you," said Norris, who finished seventh last year in Jeddah. "[I] paid the price very quickly, so frustrated. I easily should have been into Q2 and potentially Q3, and let the team down today, so I'm annoyed."
READ MORE: Battling Perez for victory 'not the target' says Alonso despite qualifying on the front row at Jeddah
When asked what result would be possible on Sunday, Norris replied: "I don't know yet. The potential is there, the car is better paced than we had in Bahrain, so I want to be a little bit more hopeful.
"But it's probably a harder track to overtake on than Bahrain, so I don't know what to expect yet, I've not been thinking about that, so I'll see tonight."